Lisa Frushone
Agent
215.794.3227/Office
908.413.0156/Mobile
I speak English
Kurfiss Bucks County Office
6038 Lower York Road
New Hope, PA 18938Directions >
About Me
Licensed in New Jersey and Pennsylvania since 2000, Lisa Frushone has been a consistent leader in all her endeavors as a result of having high standards for integrity and professionalism throughout her career.
Lisa's hard work, ethics and ability to place her clients' needs first have helped her form a foundation of exceptionally loyal clients, repeat business and referrals. Buying, selling and listing some of the most outstanding residential and commercial properties in Hunterdon and Bucks counties, such as Tintunhull Farm in Tinicum Township, Bucks County; The Plumb Estate in Solebury Township, Bucks County; Snowdon in Franklin Township, N.J.; Hillborn Mews in Newtown, Pa.; Bucks County; and The Broadmoor Antiques in Lambertville, N.J., has given Lisa a wide range of experience on both sides of the Delaware River in all aspects of real-estate transactions.
A strong knowledge of the area, market conditions, inventory and the ability to be a creative negotiator, as well as working respectfully with others, has helped her to meet her clients' needs successfully.
Lisa enjoys the excitement of meeting new clients and seeing new properties, and is passionate about helping others find the perfect fit. She appreciates that their needs are a priority whether they are buying or selling.
Previous experience includes a 17+ year career based in New York City as one of the top agents negotiating contracts for some of the most recognizable faces and celebrities for TV endorsements. Her contacts and long-standing relationships in the TV and film community, as well as keen eye and progressive thinking, have contributed to her success.
Near and dear to her heart is giving back! She has supported and helped organize fundraisers for such organizations as amfAR, Boys & Girls Club of Palm Beach, Fla., Norton Museum in Palm Beach, Fla., ASPCA NY, Bucks County SPCA, Lulu's Rescue and the Mercer County Wildlife Center.
She resides in Solebury Township with her husband, Labrador Retrievers and chickens deluxe!
Client Testimonials
I recently purchased a home with Lisa as my agent. I am very glad that she was working with me as the sale would likely have not happened without her. Lisa is amazing to work with and has been all of the times that she has represented me. She is extremely professional and really takes a true interest in the wishes and needs of her clients. I would highly recommend her to anyone looking to buy or sell!
-- user8501986, New Hope, Pa., 07/13/2016
Lisa was our listing agent on our last sale. It was a historic home, c.1760, and not everyone appreciates an old house. She loves them and her enthusiasm for them is infectious. She was a total professional, guided us through the sales process and always had recommendations for other professionals in things like septic, chimney, etc. She took what can be an incredibly stressful process and made it much easier. She knows the market inside and out, and works hard in her marketing and communications — with us and with other agents. There was never a question she couldn't ans/wer. And she's a lot of fun to work with too, which is more rare in real estate than you might think. Once we were close to settlement and our move, it occurred to me that I wouldn't be in daily contact with her anymore and it really made me sad. I really can't recommend her highly enough.
-- L.S., 4/22/2015
Lisa is easy to work with, totally professional and knows the market cold. The lines of communication were always open and she worked hard for us. As a bonus, she's a total sweetheart! Cannot recommend her highly enough.
-- Liz, 4/22/2015
Lisa was a listing agent for our previous home and a seller's agent for our current home. She has always demonstrated attentiveness, professionalism, and a thorough knowledge of real estate/marketing. She was very effective with selling our previous property and very helpful when purchasing a new one. We feel she is honest, personable, and intelligent. With confidence, we recommend her to anyone in search of a realtor.
--New Hope Resident, 3/20/2015
Lisa has sold many parcels of real estate for me. I highly recommend Lisa and have total confidence in her expertise. Each of these properties had characteristics and nuances that made them more challenging to sell and Lisa handled handled these transactions with extreme expertise from listing to closing.
--S.G., 3/21/2015
I have relocated from the UK to the USA, and had no real knowledge or understanding of the market, or the very different from the UK, process in purchasing a home here. Lisa was extremely knowledgeable about the area I was interested in and was able to show me many properties in various price ranges so that I could make a good decision based upon my budget, and then guided me through every step of the buying process which was fantastic. I would have no hesitation in recommending Lisa.
-- D.J., 7/24/2014
Outstanding professional. Worked tirelessly to show the property and to find a buyer. Great knowledge of the area and the local market. Facilitated negotiations and was always available from listing to sale. Excellent realtor, very professional and highly recommend her.
--L Rossi, 6/30/2014
See more testimonials at Lisa's profile on Zillow.com.
My Listings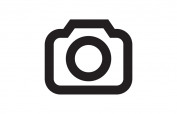 102 Autumn Trace
Solebury Twp\New Hope\PA 18938
$2,200,000 USD
Bedrooms:

5

Full Baths:

4

Half Bath:

2
Built:

2003

Type:

Detach

Sq.Ft:

6,325
Kurfiss | Sotheby's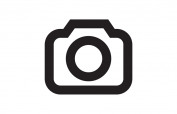 44 Permanent School Road
Tinicum Twp\Erwinna\PA 18972
$1,100,000 USD
Bedrooms:

2

Full Baths:

1

Half Bath:

0
Built:

1781

Type:

Detach

Sq.Ft:

1,824
Kurfiss | Sotheby's
View all

>